FirstService Residential: California Office Outreach Activity Promotes Mindfulness and Teamwork
As part of the 2018 FirstService California Annual Meeting, associates gathered in Irvine, California to celebrate the growth and accomplishments achieved in 2017 by the region's approximate 1,000 Associates. Attendees participated in a fun outreach activity which involved building 50 care packages for families who have been displaced by fires, homelessness or emergency situations.
According to one Associate who was attending their first Annual Meeting, "it was heartwarming to see our people work together with such care and thoughtfulness to create a basket that will offer hope to people going through a difficult time."
The activity was fitting in that it reflected the theme of the day: Our Future Starts with Us. We work in teams, made up of individuals, who are making a difference in the lives of each other, our company, our clients, and the communities and residents that we serve. Each regional team was responsible for bringing one of ten items that were included in the Welcome Home Baskets (candles, board games, decorative item, broom/dust pan, first aid kit, etc).
The event was a tremendous success!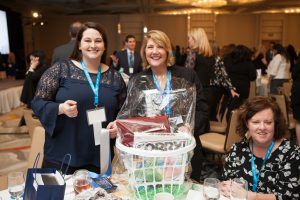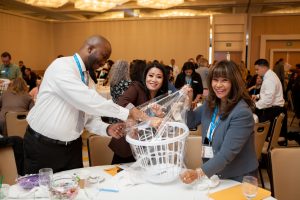 FirstService Residential: $10 Million Recovery Fund established
FirstService Residential has established the immediate availability of $10 Million in emergency loans to help its managed properties damaged by Hurricane Irma. For more information, visit.
www.fsresidential.com
FirstService Residential donates $100,000 to American Red Cross