FirstService Residential: Providing Nutritious Meals to Those with Serious Illnesses
Philly-area high-rise
associates teamed up with MANNA to provide healthy meals to those suffering from serious illnesses. The team spent the day cooking, preparing and packaging meals and were even joined by residents of other FirstService Residential-managed communities.
FirstService: Walking Together to Raise Crucial Funding for MS Research
On a bright and beautiful Sunday morning, colleagues from FirstService's corporate office in Toronto joined together to participate in the Multiple Sclerosis Society of Canada's Mandarin MS Walk in support of friends, family members and co-workers who are affected by the disease. Through its fundraising efforts, the team raised $3,380 for MS research.
"We were happy to join 1,000 other community members to support the MS Walk. When we were researching causes to support, the fact that Canadians have one of the highest rates of MS in the world means many of us have friends and loved ones afflicted with the disease," said Ryan Bedrich, director, finance for FirstService Corporation. "It is estimated that 1 in every 385 Canadians is affected with the disease."
MS Can Strike Any One at Any Time
While it is most often diagnosed in young adults aged 20 to 49, younger children and older adults are also diagnosed with the disease.
MS is  classified as an autoimmune disease of the central nervous system which attacks the protective covering of the nerves called myelin. This causes inflammation which often damages the myelin which is necessary for the transmission of nerve impulses through nerve fibres. If damage to myelin is slight, nerve impulses travel with minor interruptions. In cases with substantial damage, and if scar tissue replaces the myelin, then nerve impulses may be completely disrupted, and the nerve fibres themselves can be damaged.
An unpredictable condition, MS can cause symptoms such as extreme fatigue, lack of coordination, weakness, tingling, impaired sensation, vision problems, bladder problems, cognitive impairment and mood changes. It affects different people in different ways and these effects can be physical, emotional and financial.  While there is currently no cure, every day researchers are learning more about what causes it in the hopes of one day knowing how to prevent it.
This is why it's so important to raise awareness of MS and funding for its research. Learn how you can help support the Multiple Sclerosis Society of Canada.
Paul Davis: Running to Honor Those Who Never Quit
For the Northeast Florida team at Paul Davis Restoration, Social Purpose is about giving back to the community by supporting causes and events that are near and dear to them and also about pursuing health and wellness activities together.
Earlier this year, the team participated in the Moo-ve It 5K to benefit the Justice Coalition of Northeast Florida. Leading up to the event, Eric Taylor, director of franchise launch, and a fitness enthusiast, offered to help train the team so they'd be race-ready on the big day.
This became the genesis of the Paul Davis Running Club, which meets regularly to encourage colleagues to engage in healthy activities and to train for charitable running events.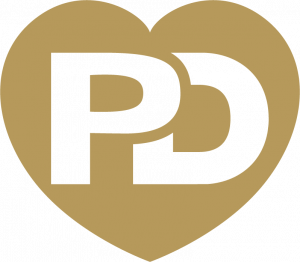 Most recently, team members participated in the Never Quit 1M/5K/10K on beautiful Jacksonville Beach. Never Quit promotes awareness and support for military and armed forces personnel and serves to encourage all to "Never Quit." On race day runners write for whom they will "Never Quit" on their bibs and run in their honor. Often this includes friends and loved ones who have fought serious illnesses or faced personal hardships.
For Eric, this race was especially poignant having lost his mother following a long battle with Lyme disease last year. Eric was joined by Marketing Coordinator Ginella Diaz who committed to "Never Quit" for her mother who is undergoing treatment for cancer.
"It was very moving when the presenter asked the public if they had someone in their lives who has had a stroke or cancer. Lots of people raised their hands. Then he encouraged us to think of them and go run for them! I still get moved by these words when I think about it," said Ginella.
A highlight for many was when they got to hear from a 99 1/2 year old veteran who addressed the crowd and shared some of his life experiences. He gave an inspirational speech on how and why he never quits.
One team member took a photo with a powerful Theodore Roosevelt quote displayed at the event: "Never throughout history has a man who lived a life of ease left a name worth remembering."
Planned Companies: Supporting the American Heart Association through Valentine's Day Fundraiser
Employees at the
Planned Companies'
headquarters in Parsippany, NJ celebrated Valentine's Day by showing their collective commitment to #FirstServeOthers. For a $5 donation, they got to wear jeans and enjoy a delicious Warm Your Heart hot chocolate bar with fruit and desserts. The event raised $160 which was donated to the American Heart Association.
FirstService Corporation: Providing Needed Funds to Ensure Students Receive Healthy Meals
At FirstService's Toronto office, the Social Responsibility Committee is always looking for ways the team can positively impact its community. Child poverty is a growing problem, and many children do not receive adequate nutrition as a result.  Through a series of "Breakfast Club" fundraisers, the team raised $1,960 to fund Student Nutrition Programs in the Toronto area.  For every $100 raised, 70 children will receive a hot and healthy breakfast. 100% of the donations collected by the team went directly into these
programs.
"Food security is something many of us take for granted. For kids, having access to nutritious meals affects their ability to focus and learn in school," said Erica Foster, senior manager, accounting and part of FirstService's Social Responsibility Committee. "Toronto Foundation for Student Success' mission to help students succeed by providing meals is something that resonated to many of us and we wanted to do our part to help ensure no child in Toronto begins the school day hungry."
FirstService Relief Fund Provides a Lifeline to a Chronic Migraine Sufferer
For the purpose of this story, the grant recipient wished to remain anonymous so we are using Jane, a pseudonym
Jane, an accountant with Paul Davis Restoration, has suffered from chronic migraines for 12 years. The debilitating pain associated with a migraine makes day-to-day tasks unbearable. In Jane's case, her migraines were so bad she was unable to stand for more than a minute at a time. Preparing meals and even fixing a cup of coffee were impossible tasks. Her condition also caused her to suffer from severe vertigo, ringing in ears and vision deterioration.
Jane could barely function, let alone work. As a result she was out of work for two months, exhausting her paid time off allocation. Due to the lag time before short term disability kicked in, she faced a period of time with no income causing her to fall behind on her mortgage payments and leaving her without money to pay for day-to-day living expenses.
"I never imagined I would face such financial difficulties. My anxiety about how I would afford to put food on the table and keep my home made a stressful time even worse," said Jane.
As her condition improved she was able to return to work part time. On her second day back she received a company communication about the FirstService Relief Fund and applied for a grant. Because her condition is considered a Qualified Event under the guidelines of the program, she was awarded a grant.
"The Relief Fund was a lifeline for me. If not for the grant, I would have been unable to pay my mortgage and would have lost my home," she said. I am so grateful to my colleagues who donated to the Fund and made it possible for me to receive the help I needed."
The FirstService Relief Fund was designed to help our people in need, with 100% of money donated going directly to them. We encourage you to consider making a donation to the fund.  For many, setting up recurring donations in small amounts, either through payroll deductions or debit or credit cards, can be easier to manage with their personal finances than a one-time donation. Even just a dollar per pay period can have a huge impact when you consider we are an organization of 33,000 people and growing.
If you are facing a personal financial hardship, we encourage you to visit www.firstservicerelief.com to learn more.
TLS: Making Lifesaving Donations to Canadian Blood Services
FirstService Corporation: Harvesting Produce to #FirstServeOthers
August 23, 2018, was back-to-school day for 20 FirstService Corporation employees who visited the Bendale Business Technical Institute (Bendale BTI) campus. But instead of carrying backpacks and laptops, volunteers donned gardening gloves and garden tools. This back-to-school day was different than most. On this day, the team volunteered to tend to the vegetable gardens at Bendale BTI as part of a community service initiative to support FoodShare Toronto, a non-profit organization established in 1985 whose mission is to partner with communities and schools to deliver healthy food and education.
FoodShare's School Grown is an innovative schoolyard farming project, where fruits and vegetables are grown on school lawns and rooftops to create student employment. Students learn it all – from seeding to weeding, to harvesting produce and running their own farmers markets twice a week in two locations in the City of Toronto, Borden Farmers Market and East Lynn Farmers Market.
School Grown produce is shared with students, sold to the public at local farmers markets and donated to food share programs to support the culinary classes and lunches at Bendale BTI and Eastdale CI.
Bendale BTI launched its garden on a ¼ acre of school lawn in 2010. In addition to learning horticulture, students get to harvest and cook garden-grown produce, helping them to establish healthy eating habits and lifelong skills. The results of the program have been impressive.
30 School Grown youth employed in 2017
37,913 lbs of food harvested from School Grown gardens
$203,641 paid out in youth wages to date
During the summer months student employees are off for summer break so volunteers are needed to help tend the gardens. The FirstService team was looking for a teambuilding event which included a community service component as part of its #FirstServeOthers initiative, and that could accommodate 20 volunteers — which can be a challenge to find. FoodShare Toronto was a perfect fit.
Orlando Martin Lopez Gomez, Bendale BTI's Urban Agriculture Manager, educated participants about the program and the varieties of produce grown on-site. He divided the group into teams who were each tasked with different duties including weeding and tending to the tomato plants. Before long they got to dig in and begin the rewarding task of harvesting fresh produce. Turnips, radishes, tomatoes, and beans were all harvested, cleaned and packed – ready to be taken to the farmers market for sale. Along the way, volunteers got to sample a wide range of organic produce including colorful and sweet tomatoes, kale, peppery arugula, spicy radishes, several varieties of lettuce and even raw okra.
"When planning our event, we looked at a number of different volunteer opportunities and were intrigued when we learned about FoodShare Toronto," said Michael Smith, who works as a strategy and corporate development analyst and was part of the event planning team. "Most of us spend our days behind desks working on computers so to have the opportunity to get outdoors, roll up our sleeves and dig in was a great change of pace. Because students were off for the summer, the gardens needed some TLC and we were able to make an immediate impact, which was extremely rewarding."
This was an eye-opening experience for many who had no idea such urban farms existed in the city, and certainly not on school grounds. For more information about the wide array of programs offered by FoodShare Toronto please visit www.foodshare.net.
Paul Davis: 2018 Shadey's Rugged Run Sponsor
FirstService Residential: $119,650 Raised for Canuck Place Childrens Hospice in British Columbia
FirstService Residential British Columbia raised $199,650 for the Canuck Place Children's Hospice in Vancouver.