California Closets: Supporting the Critical Work of the National Brain Tumor Society while Honoring One of Their Own
On a brilliant, sunny morning in Phoenix, thousands turned out to join the fight against brain tumors at the Phoenix Brain Tumor Walk. Nearly 70,000 Americans are living with a brain tumor today, and the National Brain Tumor Society is working tirelessly to influence and fund research and groundbreaking discoveries and programs.
The Phoenix event was special to the team at California Closets, as one of their beloved design consultants has been receiving treatment for a brain tumor since August. David Slivinski was diagnosed just days after his 40th birthday. David, who joined his colleagues at the Walk, was met with a special message at the finish line where he saw a sign created by the National Brain Tumor Society that read, "In Honor of David Slivinski."
David continues to inspire all of us who have read his story or followed his blog with his positive attitude and appreciation of all the good things in life.
California Closets & FirstService Brands: Running to support worthy local causes in Grand Rapids
On September 15th, Eastern Manufacturing Team members participated in the Lake Michigan Credit Union Bridge Run. Whether participants opted for the 10-mile run, the 5K run, or the 5K walk, the Run provided participants the chance to see some of the most beautiful sights in Grand Rapids. And even better, the Run benefits great local causes.
The EMC's Jerry Missel, Jordan Thelen, and Mindee Bosworth ran, with Cesar Carassa cheering them on. Wendy Baumann from FirstService Brands also flew out to participate. The team really wanted to create a bonding and community-building experience, and this run/walk served as a healthy way to do it. Even their families joined in the fun!
FirstService Residential: Running in Support of the Salvation Army
Paul Davis: Running to Honor Those Who Never Quit
For the Northeast Florida team at Paul Davis Restoration, Social Purpose is about giving back to the community by supporting causes and events that are near and dear to them and also about pursuing health and wellness activities together.
Earlier this year, the team participated in the Moo-ve It 5K to benefit the Justice Coalition of Northeast Florida. Leading up to the event, Eric Taylor, director of franchise launch, and a fitness enthusiast, offered to help train the team so they'd be race-ready on the big day.
This became the genesis of the Paul Davis Running Club, which meets regularly to encourage colleagues to engage in healthy activities and to train for charitable running events.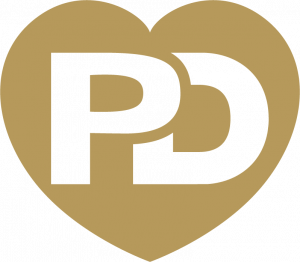 Most recently, team members participated in the Never Quit 1M/5K/10K on beautiful Jacksonville Beach. Never Quit promotes awareness and support for military and armed forces personnel and serves to encourage all to "Never Quit." On race day runners write for whom they will "Never Quit" on their bibs and run in their honor. Often this includes friends and loved ones who have fought serious illnesses or faced personal hardships.
For Eric, this race was especially poignant having lost his mother following a long battle with Lyme disease last year. Eric was joined by Marketing Coordinator Ginella Diaz who committed to "Never Quit" for her mother who is undergoing treatment for cancer.
"It was very moving when the presenter asked the public if they had someone in their lives who has had a stroke or cancer. Lots of people raised their hands. Then he encouraged us to think of them and go run for them! I still get moved by these words when I think about it," said Ginella.
A highlight for many was when they got to hear from a 99 1/2 year old veteran who addressed the crowd and shared some of his life experiences. He gave an inspirational speech on how and why he never quits.
One team member took a photo with a powerful Theodore Roosevelt quote displayed at the event: "Never throughout history has a man who lived a life of ease left a name worth remembering."
CertaPro Painters: Helping Homeless Pets Find Forever Homes
Looking for ideas on how to find your personal Social Purpose? Follow CertaPro Painters of Huntington Beach franchisee Pat Wade's lead and identify a cause for which you have a passion, and then see where it takes you.
Following the loss of his beloved dog this summer, Pat, a lifelong dog lover, was inspired to make a donation to a local Labrador rescue. Through the rescue group he learned about Race For The Rescues, a 5K run / 1K dog walk and adoption day that raises funds for local animal rescues.
Race for the Rescues is sponsored by The Rescue Train a unique, 501(c)3 non-profit, no-kill organization whose mission is to eliminate animal suffering and euthanasia through hands-on rescue work, dedication to spay/neuter, along with education and awareness programs. Funds raised through Race For The Rescues are used to help save the lives of homeless dogs, cats and horses and support their transition to forever homes where they will become cherished family members.
Now in its 13th year, Race For The Rescues is its largest annual fundraising event and has raised more than $4 million to help animals in need. 100% of its net proceeds support local animal non-profits. For the 9th straight year, Race For The Rescues has sent its adoption truck back to the shelter empty, with all of the adoptable pets having been placed in loving homes.
CertaPro Painters of Huntington Beach supported the event through a fundraising effort and a sponsorship that included a booth in the vendor area where the team enjoyed interacting with fellow animal lovers and introducing them to CertaPro's services.
"Race For The Rescues is a great event for us," said Pat Wade. "My wife and I are huge animal lovers, as are many of our team members, so to be able to give back to the community and meet other like-minded people was very rewarding."
Pat and his family are continuing to #FirstServeOthers through fostering homeless dogs and have just welcomed foster pup Marley Mae into their home – another way they are following their passion and giving back to their community.
Floor Coverings International: Rouleau Community Spray Park Dog River Dash
American Pool: Cupid's Chase 5K
We had a great race on Saturday! It was muddy but overall a good morning. Thank you for all your support — our team raised the most money because of your support!
Thanks again for your support. Looking forward to our next 5k when the weather is warm and sunny.
Our Cause:
Community Options believes in the dignity of every person, and the freedom of all people to experience the highest degree of self-determination. Embracing this philosophy, Community Options provides housing, support serviced and advocacy assistance to help empower people with disabilities.
Funds raised from Cupid's Chase will support Community Options' residential and employment services provided to individuals with disabilities.
www.comop.org