Recognition Programs Honor Our Greatest Asset
Recognition programs are a powerful way to celebrate our people who exemplify their company's mission and values. Many of our organizations have formalized programs that not only serve to highlight the contributions of our team members but also foster an environment where company missions and values are brought to life every day, through the deeds and actions of our teams. While the specifics of each program vary, their end goals are similar: To reinforce the importance of living the company's values both internally and through customer service delivery, and to share stories to raise awareness and inspire others.
Here are a few programs within our family: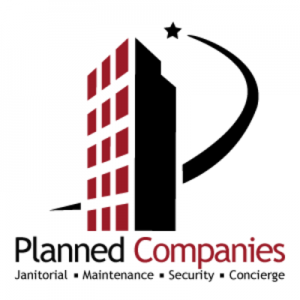 Planned Companies: Living our Core
The
Living our Core
program provides continuous opportunities to recognize and reward associates who demonstrate the Planned Core Values of
Integrity,
Exceptional Customer Service, Teamwork
and
Never Being Complacent.
All nominees are highlighted in quarterly newsletters and recipients receive a card, a monetary bonus and a commemorative gold pin. Twice a year Planned holds
A-Player Luncheons
. At the mid-year luncheon, field associates who receive at least two of the four Core Value awards are included in the festivities, and at the End of Year Luncheon, field associates who receive all four Core Value awards are celebrated. Employees, co-workers and clients are all able to nominate an associate for a Living our Core award.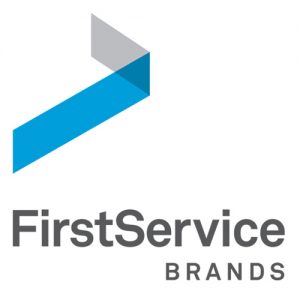 FirstService Brands: Golden Rule Awards
Ask anyone what the Golden Rule is and you are likely to hear "Treat others as you would want to be treated." In the customer-centric world of FirstService Brands, they view Golden Rule behavior as "Treat others as they would like to be treated." The division created the
Golden Rule
Awards
to reinforce behaviors that are emblematic of excellent Brand Experience and that bring the division's "Serving Basics" to life. These awards are peer nominated.
The general nomination and selection process involve the following criteria:
The individual lives the Golden Rule with customers, peers, direct reports, vendors, partners, etc
The individual's behavior is very well aligned with the company's Serving Basics
The awards are about consistency, not single events
The individual should be "on brand" (i.e., they understand what their company's brand promise is and are always in line with brand standards)
Data points including NPS, PNPS, ConsultNPS ,TeamNPS, along with other consistent measurements, can be used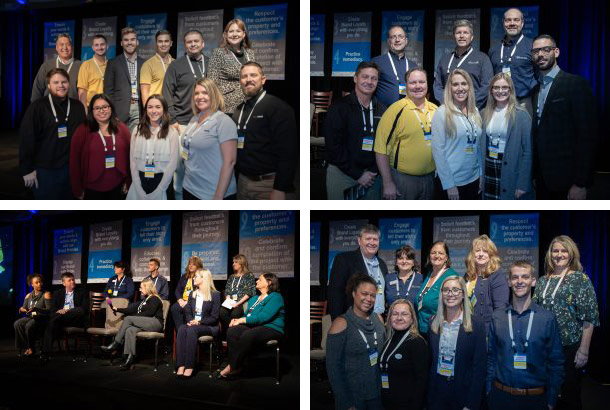 Each brand designates four award recipients who are honored at the Brand Experience Summit where they receive their award and their stories are shared with other attendees. Each Platform also awards and recognizes its Golden Rule Platform winners at their respective annual conferences.
California Closets:  Credo Award Recognizes Excellence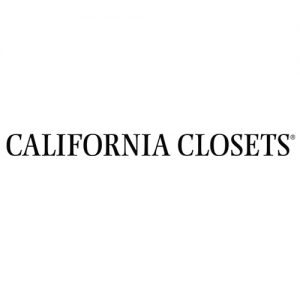 California Closets'
Credo Award
is designed to recognize and reward the excellent results and contributions of its associates. The reward program consists of three major components: Perfect Attendance, Employee of the Month, and We Recognize You awards. The program provides new opportunities to recognize and reward individual associates and to celebrate their successes. These awards are intended for individual associates who make exceptional contributions— things like providing outstanding service to internal teams, implementing a new idea that saves significant time or money, achieving perfect attendance, displaying leadership skills, contributing to the success of a team initiative or contributing above and beyond what is expected are all examples of what might qualify an employee for an award. Depending on the award, employees receive cash bonuses or gift cards.
FirstService Residential: Values@Work Recognizes Associates Who Make a Difference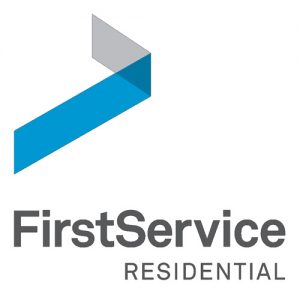 FirstService Residential honors associates that exemplify the company's core values through its
Values@Work
program. Associates are encouraged to nominate colleagues who demonstrate the values to
Build Great Relationships, Aim High, Own It, Improve It, Be Genuinely Helpful
and
Do What's Right
. Each month, a different associate recognized and their story is shared with all team members across the organization. During the company's executive leadership meeting in February, all honorees are flown to its headquarters Dania Beach, FL and invited to attend a special gathering where their contributions to the organization are celebrated and they have the opportunity to mix and mingle with other honorees and the FirstService Residential executive team.