FirstService Residential Rallies Teams to Make a Difference in their Communities through a Day of Service
Michael Mendillo, president of FirstService Residential's East Region, recently issued a challenge to each community and office within his region: Participate in at least ONE Social Purpose event before the end of 2019.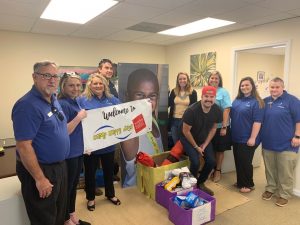 Designating Saturday, August 24, 2019 as the inaugural FirstService Residential East Service Day, team members enthusiastically embraced the challenge and executed a staggering number of events within their communities. So far, more than 30 events have taken place, ranging from donation drives to collect school supplies for children to Habitat for Humanity builds and cleanup events along beaches and roadways.
Volunteers from the Eatontown office got into the weeds – quite literally — during an event at Laurino Farms where they helped weed and harvest vegetables. All vegetables harvested were given to the JBJ Soul Kitchen, Jon Bon Jovi's restaurant, which uses an innovative "pay it forward" model asking diners to contribute either volunteer hours or a donation for their meals.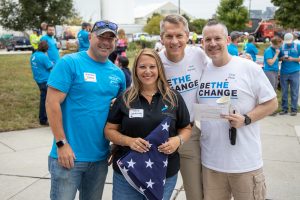 While events ranged in size and scope, one noteworthy event was organized by Silo Point General Manager Chris Petrik in conjunction with residents of the high-rise he manages. The group identified Francis Scott Key Elementary/Middle School in Baltimore City, Maryland as a location in need of much TLC – both inside and outside the school.
A team of 130 volunteers representing Silo Point residents, FirstService companies including American Pool, Heartline Fitness, CertaPro Painters and Planned Companies, plus more than 60 vendor partners, came together to make the school a place students and faculty can be proud to call their own.
In just five hours, the team cleaned up the school's grounds, painted a monument in desperate need of a refresh, cleaned the school's interior, provided new fitness equipment and made repairs to existing equipment. Other vendor partners tended to the neglected grounds, bringing life and greenery to the surrounding area.
"I am just humbled and honored to have been a part of this," said Petrik. "Never in my wildest dreams could I have imagined it turning out the way it did. I truly appreciate the contributions from our residents, fellow associates and sister-company teams. I learned so much during this process and next year will be even bigger!"
To date, dozens of volunteers from the East Region have donated their time, treasure or talent to these initiatives, with more events planned through the rest of the year. East Service Day is an excellent example of how our teams are making a difference to positively impact the communities and surrounding areas in which we live, work and play.