The FirstService Relief Fund – We are All in This Together
Life has an interesting way of throwing curve balls our way when we least expect it. No matter how hard we plan, and how much we try to save, an unforeseen disaster can have a devastating financial effect on us.
We established the FirstService Relief Fund exactly for these reasons – so we can be there for our people when they need it most. Our goal is to help as many people as we can. We strongly encourage those who are facing hardships to apply for grants. To date, the FirstService Relief Fund has awarded grants to 83 employees who have faced hardships including serious injury and illness, death, natural disaster and impacts to primary residence.
It's our collective duty to look out for one another, and to help how and when we can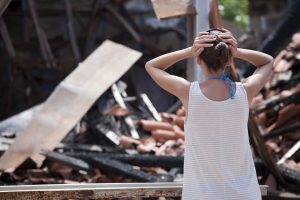 Understanding how the Relief Fund works, and the guidelines of the program, is important for all of us. We may personally find ourselves in need of help, or we may become aware of a colleague or employee facing a difficult time who would benefit from the Fund but may not know it exists.
The application process is managed by the Emergency Assistance Foundation, a non-profit organization that specializes in funds of this nature. The application process is confidential, and other than verifying an applicant's eligibility with their company, no details of their situation are disclosed.
Sometimes grant applicants express interest in sharing their stories – which is a powerful way to raise awareness of the Fund. For those that do, we engage with them to understand their experience and to see if there are areas we can improve to make the process more straightforward for future applicants.
"I never thought it could happen to me"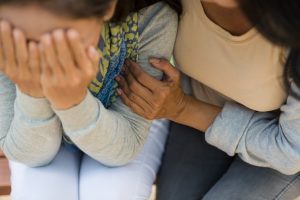 A common theme we hear in many of these conversations is "I never expected to find myself in this position of needing to ask for help." There is no shame in reaching out when you need a helping hand. That's why the Fund exists. And for some of our grant recipients, their FirstService Relief Fund grant allowed them to keep their home, put food on the table and maintain some sense of normalcy during their most difficult times.
Raising awareness of the Relief Fund allows us to help more people
Reaching all of our people with information about the Relief Fund is our goal, and it can be a challenge, especially with remote and front line teams. Although our HR teams are well versed in the details of the Relief Fund, often those experiencing a hardship will confide in their supervisor or co-worker instead. This is why we have created an online Social Purpose Resource Center area with awareness tools everyone can use. We want everyone to be armed with information about the Relief Fund so they are able to share information with those who need it.