The Amenity Collective: Easy Ways to Practice Self Care – Go Ahead, You Deserve It
For many, it feels like the world has been turned upside down. In what feels like the blink of an eye, all of our lives have changed dramatically. We're all doing our part to adapt to our new normal. These are incredibly stressful times, and we know the impact stress can have on one's health and well-being. If ever there was a good time to focus on self-care, this is it.
We wanted to share some ideas of ways you can maintain your emotional and physical wellbeing, reduce stress, stay fit and make the most of the time while you are sheltering in place.
Through its subsidiaries including Heartline Fitness and LIVunLtd, The Amenity Collective delivers health and wellness programs to some of the most iconic properties and spas in the U.S. To help promote wellness to a broader audience, the company is now offering a variety of free resources for you and your family.
Three Sages Wellness App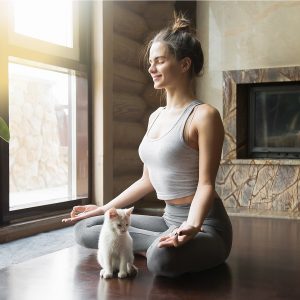 Heartline Fitness has partnered with Three Sages to provide complimentary access to this new mobile app which offers natured inspired sips of wellness, in the form of short, engaging audio and video content. Its intent is to help you move, nourish and restore. Through a series of questions, the app customizes programming based on your preferences and offers everything from "quick fixes" – yoga sequences and meditations you can do anywhere – to longer, more intensive sessions. Explore a wide range of recipes for healthy snacks, smoothies and spritzers, and, when your day is done, the app's Evening Sleep music helps you relax, unwind and drift off to a restorative sleep.
Get Started: Simply search for Three Sages in the Apple Store and use access code "heartline" (case sensitive) to get the app for free for 60 days!
Instructor-Led Fitness Programs
LIVunLtd is the premier concierge, fitness, wellness, event programming and lifestyle management collective. Residents of properties utilizing LIV's services have had access to the latest fitness and wellness programming, delivered by top trainers. Today, anyone can participate in a wide range of classes from the comfort of your home. All that's needed is a smartphone and an Instagram account!
Classes are taught live every day at 10 am and on Tuesday through Friday also at 1 pm ET – so it's worth setting a calendar reminder and hopping onto Instagram for a healthy break. The company offers Zumba, meditation, HIIT, Barre, and exclusive LIV Definition, LIV Power Flow, LIV Vinyasa Flow and, for the fitness-ambitious, LIV Extreme Definition.
The impetus behind LIV's offering driven by a desire to keep as many team members employed as possible. In addition, "We wanted to stay engaged and try to help our residents feel a sense of connection, wellbeing and community with the familiar faces of LIVunLtd they have come to know in their buildings," said Michael Fazio, Chief Creative Officer. He added, "We decided to open up our classes to the public to give them access to our quality wellness programming."
Get Started: Follow LIVunLtd on Instagram and look for their new stories every day at 10 am and 1 pm ET.
Soon, LIV classes will be available on IGTV so you can participate when it's convenient for you. Stay tuned for more details.
LIVunLtd: Walking to Raise Awareness of Mental Illness
Employees of LIVunLtd joined together to increase awareness of mental illness and to raise much- needed funds for NAMI, the National Alliance on Mental Illness. The team of 13 walkers raised $890 through their fundraising efforts.
NAMI is the United States' largest grassroots mental health organization and its mission is to build better lives for the millions of Americans who are affected by mental illness. 43.8 million Americans are thought to experience mental illness in a given year.
Helping to End the Stigma of Mental Illness
NAMI is comprised of more than 500 local affiliates who work in communities across the country to raise awareness and provide support and education. NAMI offers a wealth of resources to help not only those experiencing mental illness but also to help their families and friends, providing answers and information they need when they need it.
Beth Caplan, CFO at LIVunLtd, learned about NAMI when her family was experiencing a mental health crisis. The tools and support they received helped them through an extremely difficult time. Read why Beth supports NAMI.
"It's an honor to be able to share the NAMI message and help to end the stigma. No one should suffer alone. It's okay to not be okay," said Kerin Daly, lifestyle manager.
If you or someone you know is struggling, please call the NAMI helpline at 800-950-NAMI, M-F, 10 am to 6 pm or to find help in a crisis, text "NAMI" to 741741. For more information, visit www.nami.org.
LIVunLtd: Providing Daily Necessities for Our Community's Homeless