American Pool: Takes the Polar Bear Plunge to Support Special Olympics
Two dozen members of American Pool recently braved the icy waters of Chesapeake Bay with a shared goal in mind, to raise money to support Special Olympics Maryland. Collectively, the team raised more than $12,000 for this worthy cause. Dressed in everything from monkey suits to patriotic swim trunks, they brought fun and enthusiasm to the plunge. In addition to increasing awareness and funding for Special Olympics, the event was also a wonderful way to build camaraderie and promote the American Pool brand because, after all, they are the experts in all things water-related!
Read More
American Pool: Learn How to Spot Signs of Drowning
Did you know drowning is the third cause of accidental death?  That's why knowing how to spot signs of drowning is so important. As we gear up for summer pool season, the experts at American Pool are offering critical information on how to spot signs of drowning. When a swimmer is distressed, every second counts, so please take a moment to read this important information.
American Pool: Beautifying Our Roadways to Maintain a Healthy Environment
American Pool: Helping Improve Food Security for Families in Need in Long Island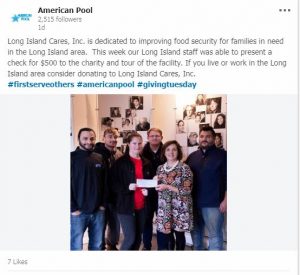 American Pool Enterprises: Beautifying Maryland Roadways through Adopt-A-Highway Program
On a steamy summer afternoon, a team of seven volunteers from American Pool's corporate office took to the streets as part of a shared commitment to #FirstServeOthers.
Together, the team collected 13 bags of trash consisting largely of plastic bottles, fast food waste and cigarette butts. The effort was hampered by Mother Nature, thanks to a heat index of more than 100 degrees and unseasonably high humidity making working conditions difficult. By the time the team was finished cleaning two miles of roadway, each was soaked to the skin but energized by a successful day of giving back.
American Pool Enterprises chose Adopt-A-Highway because the team cares deeply about the environment around them and the program is scalable, allowing numerous volunteers to come together at one time. In addition to the community service aspect, there are also teambuilding benefits as well. American Pool has committed to four highway clean up days a year — doing its part to keep roadways clean and free of waste.
American Pool: Cupid's Chase 5K
We had a great race on Saturday! It was muddy but overall a good morning. Thank you for all your support — our team raised the most money because of your support!
Thanks again for your support. Looking forward to our next 5k when the weather is warm and sunny.
Our Cause:
Community Options believes in the dignity of every person, and the freedom of all people to experience the highest degree of self-determination. Embracing this philosophy, Community Options provides housing, support serviced and advocacy assistance to help empower people with disabilities.
Funds raised from Cupid's Chase will support Community Options' residential and employment services provided to individuals with disabilities.
www.comop.org
American Pool: Fighting Pediatric Cancer Together + Love Your Melon
We are glad to announce a new partnership with "Love Your Melon".  An amazing organization whose mission is to improve the lives of children battling cancer.
Love Your Melon donates 50% of the profits from all products to their nonprofit partners in the fight against pediatric cancer. These donations include but are not limited to; work in the fields of pediatric oncology, fund cancer research initiatives and providing immediate support for the families who have children battling cancer.
To date, Love Your Melon has donated over 3.8 million dollars. This monetary amount does not include the 120,000 hats they have handed out to those battling pediatric cancers. All of the beanies are made in the USA.
With all the good that surrounds this company, American Pool has recently co-branded with Love Your Melon in an effort to bring more attention to this great cause. In addition to the proceeds that will be donated American Pool has made a commitment to provide one beanie to local children in need for every co-branded hat we sell!
Each hat will have co-branded patch with American Pool / Love You Melon and are priced at $30 – Plus shipping.
You can visit their website www.loveyourmelon.com to find out more about their mission and other products, however, our co-branded hats are only available through American Pool at this time.
If you are interested in helping us and this great cause, have any questions please send an email to LYM@americanpool.com.
American Pool: Swim for Success – Water Introduction Program at the Boys and Girls Club
In December 2017, several American Pool employees took to the water and assisted disadvantaged youth with the opportunity to gain more confidence in the water. This short video shares the great work and results of their efforts. Way to go American Pool
https://splice.gopro.com/v?id=qNNm9X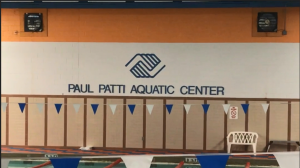 American Pool: Water Introduction Program – Boys and Girls Club
American Pool: Donated 1,694 cans of food
Because of your generosity, we were able to donate over 1,694 cans of food to 15 different charities across the country! Thank YOU for making a difference!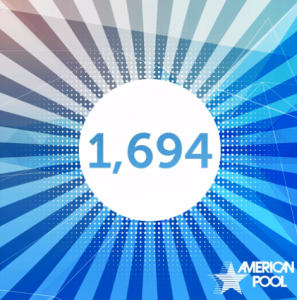 https://www.facebook.com/myamericanpool/videos/10154958240791510/