2020 Message from our CEO
Our Social Purpose continues to evolve thanks to the caring and dedicated individuals who represent the FirstService family of companies throughout North America.
When we began our Social Purpose journey in 2018, there was an emphasis on Our Community. In particular, on community events, and giving back in the neighborhoods where we live, work and play. Community emphasis continues, and we've expanded our focus to include other important areas.
Today, our Social Purpose is also about Our People, and the programs and initiatives we implement to help them when they need it most, to honor them for their service to our clients and companies, and to celebrate them for living our missions and values.
And it's about Our Environment, and the value we can deliver when we provide thought leadership and guidance to our teams and clients and educate them about how we can lessen our environmental impact.
I was privileged to attend and participate in a variety of events this year. Every time I engage with our colleagues on Social Purpose initiatives I'm inspired. Seeing our teams give their time to enhance the lives of others and support each other leaves me with a feeling of great pride. I am also reminded about what matters most, and why #FirstServeOthers is such an integral part of our culture and our future.
We will continue to encourage all of you to find your own Social Purpose, in a way that's meaningful to you. While we do, we will also look for ways to enhance our Social Purpose to better support Our People, Our Community and Our Environment.
I hope you enjoy our 2019 Highlight Video, and always welcome you to share your ideas and feedback at socialpurpose@firstservice.com.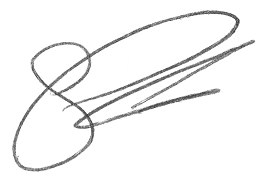 Scott Patterson
Chief Executive Officer
2019 CEO Message