2019 Message from our CEO
We launched our Social Purpose program in 2018 as a way to highlight our commitment to serving our local communities and to encourage our teams to do more.
I continue to be amazed by how extensively our teams are involved in supporting their communities and each other. In our first year, we collectively participated in more than 200 community-related initiatives which have been shared on our events calendar. In addition, our teams quickly embraced the opportunity to help each other by financially supporting the FirstService Relief Fund, which assists our people facing financial hardship during times of crisis.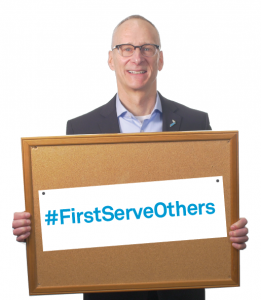 The energy and enthusiasm around Social Purpose is contagious. A social media search of #FirstServeOthers proves this point. It's inspiring to see our teams involved in such a wide array of causes. Be sure to check out our 2018 Social Purpose Recap video to see for yourself.
Based on feedback from our Social Purpose champions and leaders, we have further defined our Social Purpose to represent our collective commitment to Our People, Our Community and Our Environment. These three pillars provide a more holistic view of our Social Purpose moving forward.
Social Purpose is not a corporate mandate, it is a rallying cry to inspire us all to engage how and where we wish. From initiatives that support Our People, to activities that support Our Community, to causes that improve Our Environment, there is something for everyone.
I challenge all of you to find your own personal Social Purpose and to motivate others within your organization and in your community to #FirstServeOthers.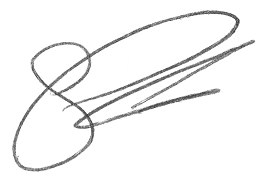 Scott Patterson
Chief Executive Officer