Paul Davis: Helps Raise $230,000+ for Child Cancer Fund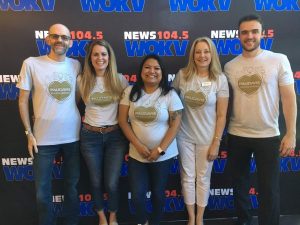 For the past several years, Paul Davis has supported the Child Cancer Fund, a local non-profit by recruiting volunteers to work the phone lines at the WOKV Care-A-Thon.
This year, 17 volunteers from Paul Davis manned the phones to take donations from the community. More than $230,000 was raised for this worthy cause.
Thomas Sirk, Paul Davis Compliance Specialist said, "At Paul Davis, we believe in serving people in their time of need. This extends beyond the restoration space and into the communities we love. I am proud to work for a company that engages in serving others like we did at the Child Cancer Care-A-Thon. It was a true blessing and joy to attend this event and support a cause that offers encouragement to people going through hard times. As we encourage and support others, and we are also encouraged. I look forward to the event next year!"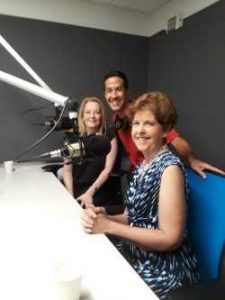 The Child Cancer Fund is a cause that's near and dear to the hearts of many at Paul Davis, especially Child Cancer Fund Founding Member and Paul Davis Legal Counsel, Laura Ferrante.
"It is amazing to be able to share this experience with my Paul Davis family." said Laura. " The Child Cancer Fund is very personal to me and an honor to support the professionals who lovingly provide support to children and their families who go through this difficult time. I am honored that Paul Davis has chosen this great cause in our community!"