Paul Davis: Running to Honor Those Who Never Quit
For the Northeast Florida team at Paul Davis Restoration, Social Purpose is about giving back to the community by supporting causes and events that are near and dear to them and also about pursuing health and wellness activities together.
Earlier this year, the team participated in the Moo-ve It 5K to benefit the Justice Coalition of Northeast Florida. Leading up to the event, Eric Taylor, director of franchise launch, and a fitness enthusiast, offered to help train the team so they'd be race-ready on the big day.
This became the genesis of the Paul Davis Running Club, which meets regularly to encourage colleagues to engage in healthy activities and to train for charitable running events.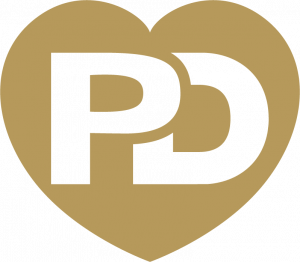 Most recently, team members participated in the Never Quit 1M/5K/10K on beautiful Jacksonville Beach. Never Quit promotes awareness and support for military and armed forces personnel and serves to encourage all to "Never Quit." On race day runners write for whom they will "Never Quit" on their bibs and run in their honor. Often this includes friends and loved ones who have fought serious illnesses or faced personal hardships.
For Eric, this race was especially poignant having lost his mother following a long battle with Lyme disease last year. Eric was joined by Marketing Coordinator Ginella Diaz who committed to "Never Quit" for her mother who is undergoing treatment for cancer.
"It was very moving when the presenter asked the public if they had someone in their lives who has had a stroke or cancer. Lots of people raised their hands. Then he encouraged us to think of them and go run for them! I still get moved by these words when I think about it," said Ginella.
A highlight for many was when they got to hear from a 99 1/2 year old veteran who addressed the crowd and shared some of his life experiences. He gave an inspirational speech on how and why he never quits.
One team member took a photo with a powerful Theodore Roosevelt quote displayed at the event: "Never throughout history has a man who lived a life of ease left a name worth remembering."